12/08/19 09:41
Should I Let My Friend Drive?
Sharing your tools, carpet cleaner or Netflix account with friends or family is normal and quite common. The worst thing that can happen is sometimes you don't get your things back. However, sharing your car on track might be a little more challenging in the sense that while you might get your car back – it might not be in the one piece you had hoped for!
Track days are much more fun when you've got your mates with you, that's for sure, but things can quickly go to pot if they decide they might be able to handle your car better than you can.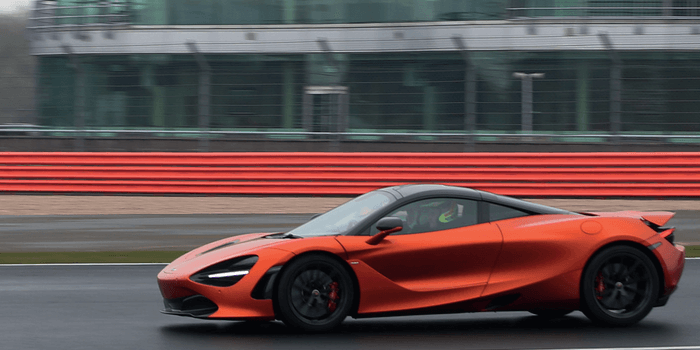 If you do decide to share the wheel with a friend or partner, we do always encourage our policyholders to satisfy themselves that they really are comfortable with who is behind the wheel. Make sure he or she is someone who can keep "control" - first and foremost of themselves. If they can do this, controlling the car should be easy for them.
As Justin Everitt explains, …some years ago I enjoyed instructing work in a huge variety of machinery – some drivers in a Nissan Micra would be a huge risk to the car, themselves, and the instructors sitting with them. In this case me! Yet, you could have a driver in a Ferrari who you would happily sit with all day. It has nothing to do with the car – or the speed – it is about how the driver "reacts" to instructions. EVERY instructor will tell you that they know EXACTLY what or how a complete stranger behind the wheel will behave on the track BEFORE you get to the end of the pit lane. This is because of HOW the person responds to simple commands. If they don't respond to your instruction it means they are not listening, they do NOT have awareness around them, and they invariably lack the ability to plan ahead. This increases the chance of an accident dramatically.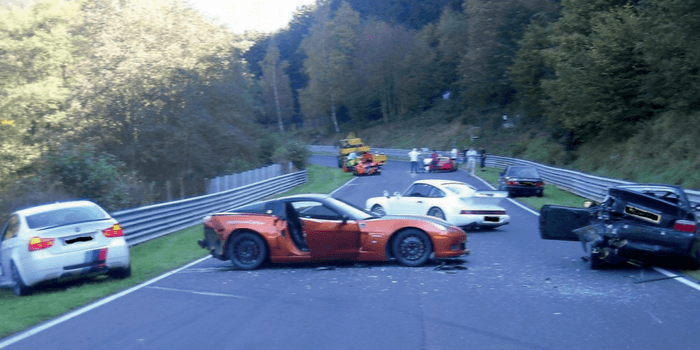 Things You Should Be Aware of Before Adding an Additional Driver
Is It Safe to Have an Additional Driver?
Additional Drivers are a nightmare!
Be very careful. If there is one consistency we have discovered over the years, it is that the biggest, most painful, most destructive, and most written off vehicles all come from the additional driver being behind the wheel. Quite why this is, we are not sure. We have seen a number of claims where the accident has been a "friend" who had the mistaken belief they could driver faster and once had a son who destroyed one of only nine cars of a particular marque ever built – on the second corner of the first lap. In all cases the cars literally were written off – possibly with relationships somewhat frayed too.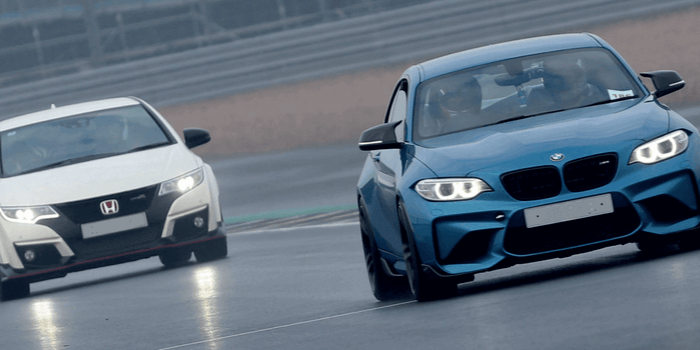 Can I Add Additional Drivers to My Track Day Insurance Policy?
Yes. Whether you want to share the wheel with your friends, colleagues or better half, MORIS.co.uk allows you to add extra drivers on your insurance policy.
We do need to know their age since one of our rating criteria is geared around the age of the policyholder. If the additional driver is significantly younger, we are more likely to reflect any policy modifications with an increased excess (usually 20% higher) for the additional driver – just to focus them a little more. We believe this is in everyone's interests. Depending on the performance of the car we might insist there is an ARDS instructor in the car with some drivers.
What If the Additional Driver Is a Professional Driving Instructor?
If you add a secondary driver who is a professional, qualified driving instructor we would not expect to make any adjustments to the excess and only charge a flat £25 for the extra driver. This is a flat charge for any / all additional drivers.
You should always inform the insurers of any additional drivers who share your car on track. Do NOT let anyone who is not named on your track day insurance policy drive your car on track. No insurance provider will pay the claim if the secondary driver crashes and he is not mentioned (and therefore agreed) on the insurance policy.
Cars Under £40,000


Get a Quote!
Bikes


Get a Quote!
Cars Over £40,000 & Multi-Day


Get a Quote!
How Many Additional Drivers Can I Add to My Track Day Cover?
You can add a maximum of 2 extra drivers to your track day insurance policy. This is because most organisers will only allow you to bring two additional drivers to their track day events. When you sign up for a track day event you book a place for the car/bike and not for each of the drivers. Therefore, time on track needs to be divided between the drivers who are sharing the vehicle.
How Much Does It Cost to Add an Additional Driver to My Policy?
The cost of covering additional drivers under your track day insurance policy varies from case to case. It depends on the number of additional drivers, their previous track experience, their age, and any previous incidents.
Adding another driver to the policy starts from £25 and it can sometimes determine a 20% increase on premium and / or the policy excess. Nevertheless, if the other driver is a qualified ARDS driving instructor then the cost of adding him to you track day insurance policy is usually nil.
Here is an example showing the effect of additional drivers on the premium / excess. This quote is for a 39-year-old male doing a track day at Donington Park in his Audi RS6 Avant V10 valued at £27,000. His additional driver is 35 and has been on 2 track days before (no accidents).
ADDITIONAL DRIVER COST 2020 – EXAMPLE QUOTE

Type of Policy

Excess

Premium

Admin Fee

Total Price


(incl. 12% tax)

No Additional Driver

£1,512

£164.84

£19.95

£187.18

With Additional Driver

£1,776.60

£197.80

£

19.95

£220.14
Cars Under £40,000


Get a Quote!
Bikes


Get a Quote!
Cars Over £40,000 & Multi-Day


Get a Quote!
What Are the Risks of Booking an Additional Driver?
Your car is your pride and joy and you are probably very careful when driving it. However, a second driver might not be as considerate of your car as you are.
You know your car better than anyone and you've probably driven it countless times. Your additional driver hasn't. It is quite challenging to drive a car at speed. It is even harder on the unfamiliar surroundings of an open circuit where speed is not always appreciated – until it is all going horribly wrong…. So now put a driver into the mix who is unfamiliar with the car and the odds of an accident increase dramatically.
Even if the additional driver is the one crashing, as the main policyholder, you are the one who needs to make the claim. This can increase your next track day insurance premium since you will have to mention the claim.
On top of that, there are many other things you and your additional drivers can disagree on while at a track day. Minor issues such as time allocated on track for each driver or different driving styles can easily spark a conflict.
Justin Everitt warns relationships are tested as much as air bags if you really want to add a friend for a laugh. So, you should definitely think twice before trusting someone to be your additional driver.
Is It True That Most of the Claims Are Caused by Additional Drivers?
Yes. Most of track day accident claims are caused by additional drivers. One of the things most track accidents have in common is how often they involve additional drivers. This is why there is a load on premium and excess when you want to add extra drivers on your insurance policy.
Cars Under £40,000


Get a Quote!
Bikes


Get a Quote!
Cars Over £40,000 & Multi-Day


Get a Quote!