01/10/19 13:32
An Apology and An Update Regarding High Value Cars
We have recently experienced claims involving cars that are from a strong motorsport heritage. This has prompted a shift in insurers' perception of some risks and we have in many instances had to refer back to insurers for their formal approval.
This has become somewhat compromising for ourselves since we have been unable to service and reply to some customers in the fashion we are used to. Our customers expect us to be able to maintain the service levels we have built up and have earned a strong reputation for.
On Friday 20th September the backlog swelled over and frustratingly we were not able to reply or provide quotations fast enough for the forthcoming weekend and week starting 23rd September.
Justin Everitt explains:
Sometimes insurers do react quickly to a sudden change of circumstances. They are of course at liberty to change their underwriting criteria, but this can have a knock on effect where we too need time to adjust and understand what the new rules and guidelines are that we are able to operate within. Friday was especially difficult because we were already behind come the start of the day and there was much happening on track for the weekend. We are only a small dedicated team and to make matters worse my colleague was absent and I was very much firefighting and dealing with communications from multiple sources so it is perfectly understandable that some were expressing deep frustration at having to wait so long or not have a suitable response at all.
Insurers are currently reviewing a number of ways of approaching a revised rating structure for 2020. For now in many instances they have only accepted risks with huge excesses and / or a co-insurance where in one instance a friend managed to destroy a chums car (and almost themselves with it). This at least confirmed our long standing observations that the "worst" drivers tend to be the friends, sons or brothers so we are reviewing this closely for 2020.
Why Do We Think Twice Before Insuring Exotic Cars?
From the iconic supercars of the "Fast and the Furious" franchise to luxury manufacturers such as McLaren and Ferrari, high-performance sports cars are streets ahead of the rest. These cars are designed with horsepower in mind and can handle blistering high speeds. Their top speeds and steep price tag mean track day insurers see these track weapons as a higher risk.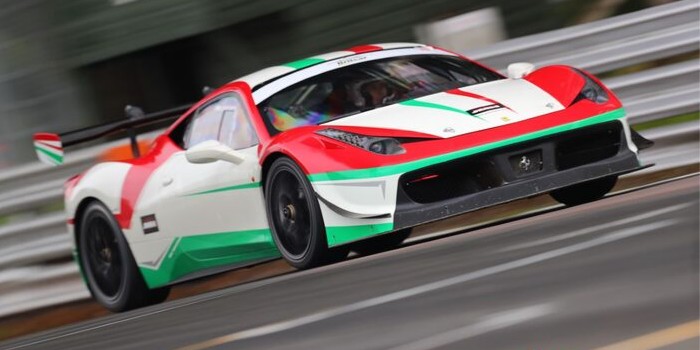 Read More About High Value Cars:
What Are High-Performance, Exotic Cars?
Performance cars are powerful, lightweight vehicles built for speed and handling. These two-door vehicles have engines that generate incredible amounts of horsepower relative to their weight which allows them to easily hit incredible speeds. Some examples of performance cars are: McLaren 720S, Porsche 911 GT2 RS, Lamborghini Aventador SVJ, and Ferrari 812 Superfast.
Prestige cars, imported automobiles, and regular motors that have been modified to improve performance also fall under this category. Modifications to enhance performance include:
Adding a larger, more powerful engine to increase the speed of the car
Carbon fiber body kits to reduce the weight of the vehicle
Upgraded exhaust system to increase the power output and decrease weight
Suspension kits to improve car's handling
Fitting spoilers for better aerodynamics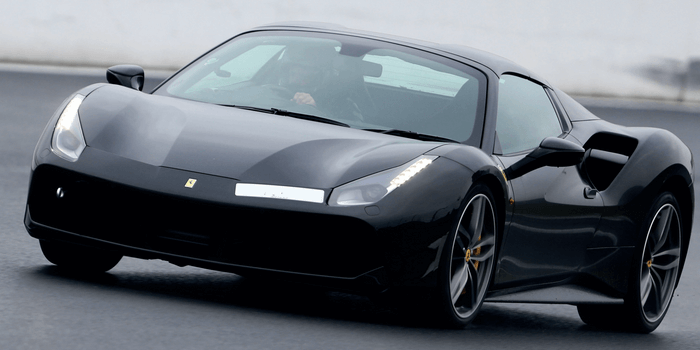 As with any car, there are a number of factors that influence the price of track day insurance. But with high-performance cars there are more risk factors than with standard vehicles. Hence, track day insurance premiums need to be adjusted accordingly.
The cost of claims is very high.
High performance cars cost an utter fortune to repair. When these high value cars get into a crash it costs much more to repair them because these machines are rare. It is very difficult and expensive to source specialist parts and find certified auto repair shops for such cars. Therefore, relatively small accidents can turn into very expensive claims due to these cars' high values and high specs.
High speed accidents can cause much more severe damage.
With high power and high speed comes the risk of dangerous accidents. That is due to kinetic energy. The faster the car is moving the more kinetic energy it has. The higher the kinetic energy of the car the higher the damage in case of a crash.
Combining breakneck speeds and challenging twists and turns, track days are dangerous. Even the most experienced track drivers make mistakes sometimes, and in a matter of seconds things can go horribly wrong.
A £150k claim would wipe out all the premium earned from "regular" cars.
It is unfair to expect drivers of lower value cars to contribute towards the cost of repairing high-performance machines.
Insurers would have to pay £8,000 to replace the front bumper of a Lamborghini Murcielago, the same amount it would cost them to write off a 2007 Audi S3. Insurers need to make sure that premiums earned from high-performance cars cover the cost of repairing them. That is why track day insurance for exotic cars is so expensive.
By having higher rates for exotic cars, we also make sure the cost of claims related to them does not influence insurance premiums for drivers of regular cars.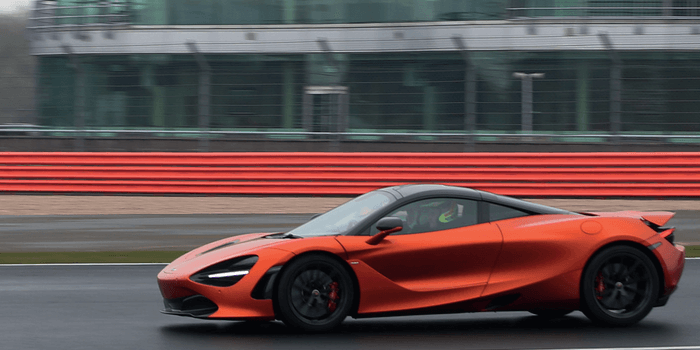 High-performance cars over £100,000 with a strong racing pedigree are under review with the insurers at the moment. This is due to the increasing number of claims and high costs to settle them.
From an insurance standpoint we either (1) stop accepting some risks, (2) charge higher premiums for exotic cars or (3) find a way to "manage" the risk.
Currently, we are looking at ways to reduce the risk. We are considering on insisting on an instructor alongside to act as extra eyes and help foresee possible incidents. One point that was made was that the quality of instructor can vary enormously and some seem to encourage drivers to go beyond their natural comfort zone resulting in accidents induced by the very person we are trusting the welfare of all to.
Effectively for track day instructors we are after "minders and guiders" as opposed to "Right, let me teach you how to wring the naggers off this beast".
Because we value our customers, we would like to hear your opinion on this. We invite your comments, suggestions, and ideas on the topic of high-value cars. We would like to get as much feedback as possible on this so we can make a decision that will benefit our customers while also reducing the risk for the insurers.
Let Us Know What You Think!